The History of Wineberry Fabrics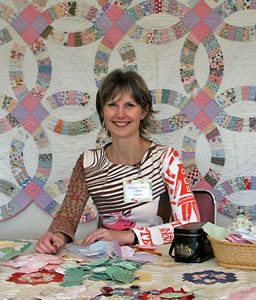 Like so many women who venture into the quilting Wineberry Fabrics was started by a mother and daughter team.  Barbara and Linda Marr saw a need for a good, quality quilting store in their area, and in 1989 created Wineberry Fabrics as a home-based business in Surrey, British Columbia.
Two years later they opened their first location and 4 years after that expanded into larger premises.  Barbara's husband Bob joined the company in 1993 and manufactures wood products, among them the very popular "Convenience-At-Hand" ironing board.
27 years later Wineberry Fabrics has become exclusively an On-Line Store and Barbara and Bob have retired leaving Linda to continue the business.
The main goal will always be to offer quality products but also to make available products that are different.  Not only will you find traditional and modern quilting fabrics when you visit the on-line store but take a moment and check out the more specialized areas such as the Sashiko and Locker Hooking supplies.
Visit Wineberry Fabrics On-Line, but don't forget, you may also see us at a local quilt show.
Happy Quilting!